As part of our work, we provide design solutions for parcels of land that may be difficult to sell. Some examples of the work we can do for developers or real estate agents:
Design solution for a parking space at the boardwalk in Coolum
On this housing estate, the developer wanted to sell the car park. The car park had been designed on one of the estate house lots, and now as the estate was almost completely sold, the car park was next to go. The difficulty for most purchasers was that the lot looked like a car park, with bitumen paving, and not like a housing lot.
I suggested preparing a suitable house design, then doing a photomontage of the new house set into the lot. Here is the result: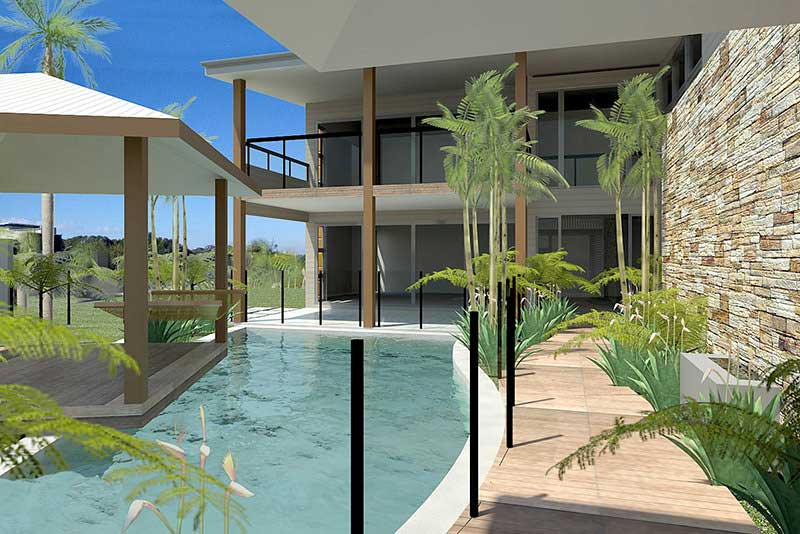 Block of land in Coolum Beach
In another example, we assisted a Western Australian couple market their land in Coolum Beach, Queensland. The land had magnificent ocean views and a steep slope. It was set down a long way from the street level. with access to the site was via a small laneway. It was hard for purchasers to understand how a house could work on the site.
We prepared a design that took in the ocean views, and also prepared some photomontages to show how the design sat on the land. The montages helped the estate agent market the property with the ability to show much more than a parcel of land: